When we went to the Philippines last month, we left our pets to my SIL. She took care of the fish and Buddy, but when we got home from our trip we found out that 4 of the fish were dead....:( huhuhu! I was a little bit upset when I found out about it. I don't know what happened to the fish. I'm guessing that the kids overfeed them....lol! I've been taking care of those fish for over a year now...too bad they did not last long. So the day after we picked up the pets from my SIL's house, we decided to get some new fish at Walmart.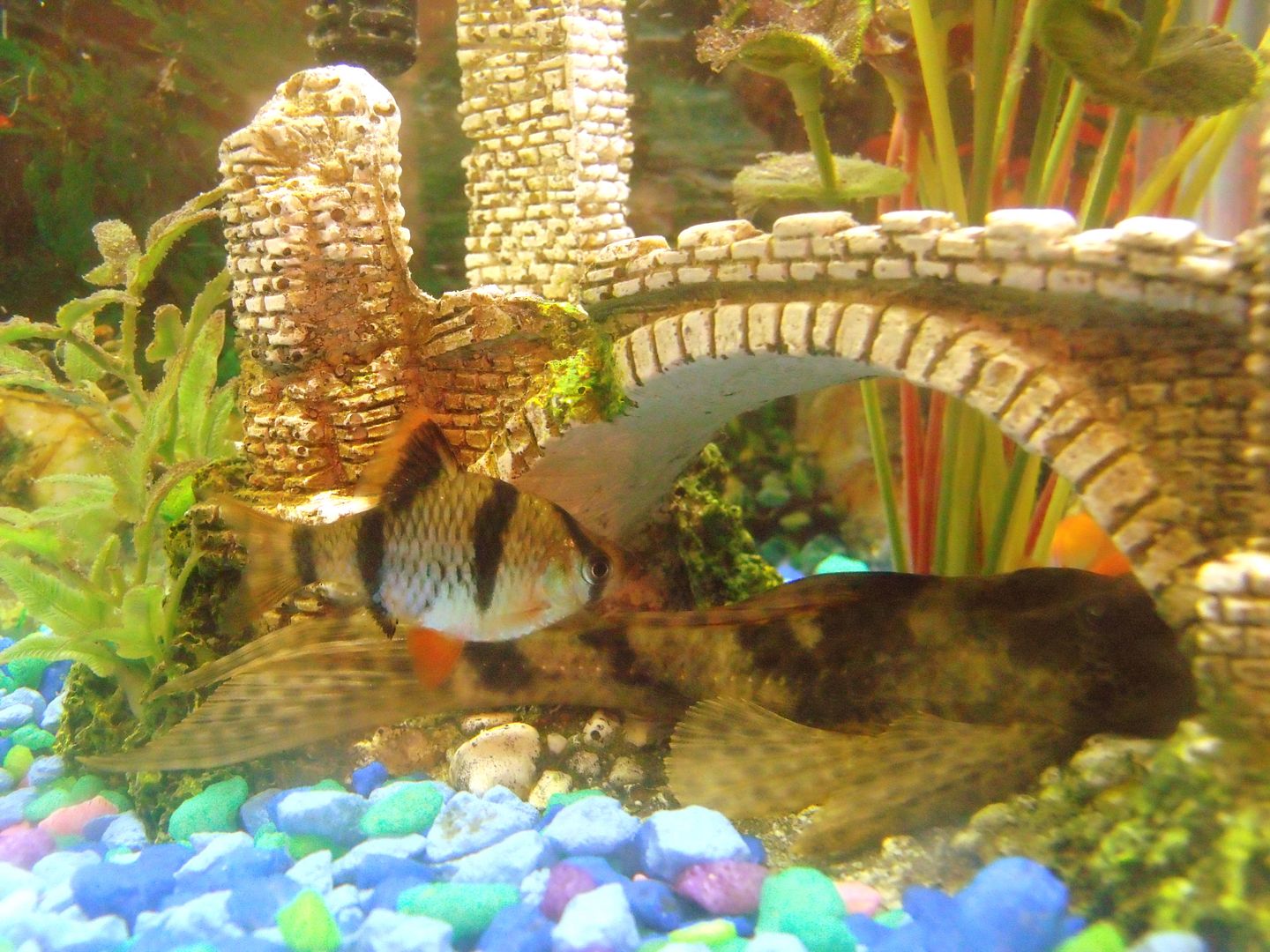 Since this year is the year of the Tiger, I suggested to hubby to get a Tiger Barb fish. I hope this fish will bring us luck this year....:) The Tiger Barb has a reputation as a fin-nipper and should not be kept with slow-moving fish with long finnage such as gouramis. It is less likely to harass other fish when it is kept in a group; it may feel more secure that way, or it may simply be focusing its attention on the other members of the school.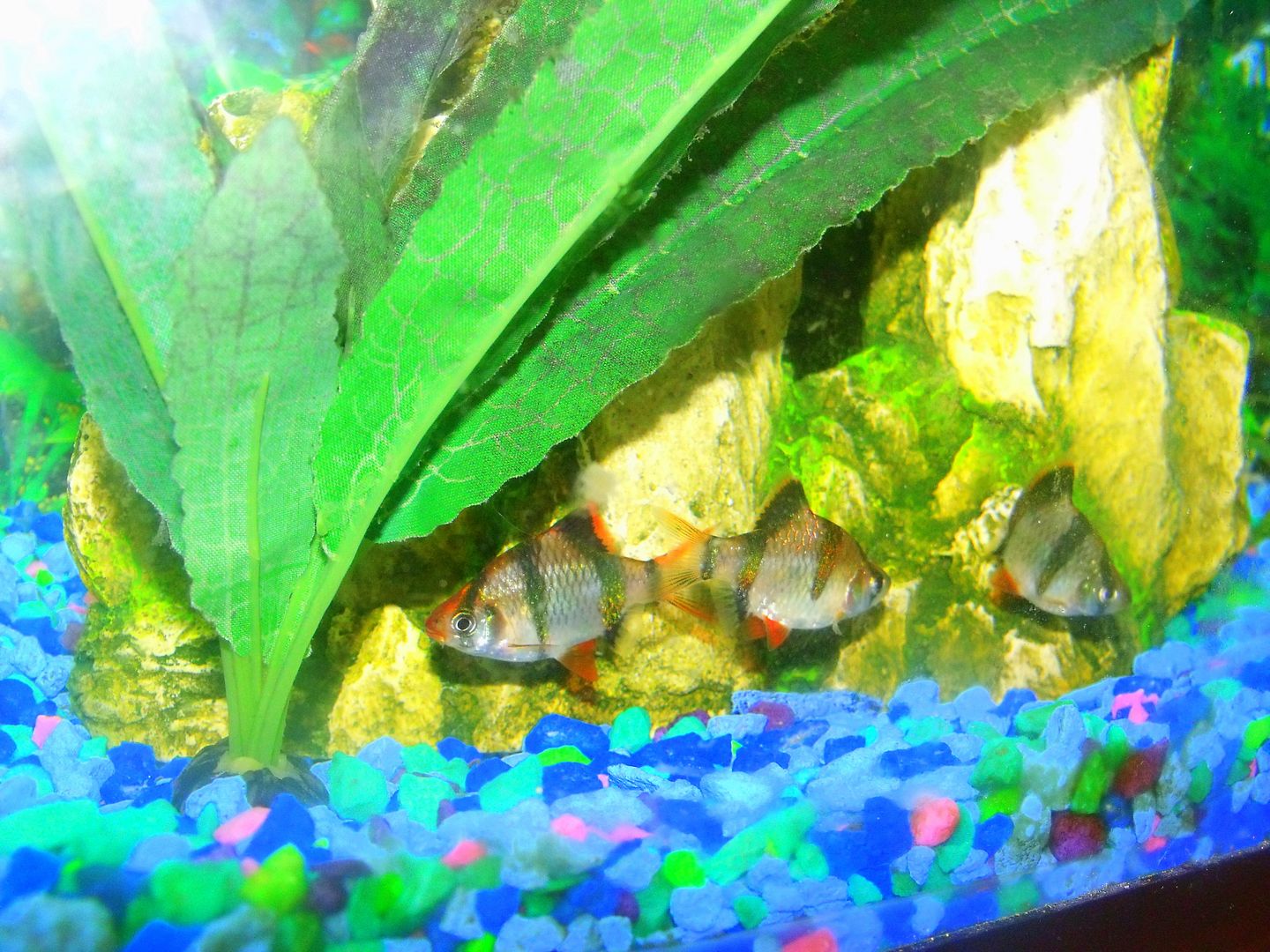 While shopping for fish, I went to Cosmetics section and noticed that the store displays new cosmetic brands on a uniform display wall referred to as its millennium fixture. I thought it's interesting.