In today's society, a ten-year marriage seems like an accomplishment for most people. Considering the high divorce rates, particularly in the United States. Actually reaching your 50th wedding anniversary seems to be an even greater accomplishment than winning a mega sweepstakes.
Here are some photos during the 50th wedding rehearsal. It is good to know that everybody in the family took a very special care in planning the party even if it was a simple one. The 3 great-grandchildren are one of the highlights of the ceremony. A bible bearer, a ring bearer and a flower girl.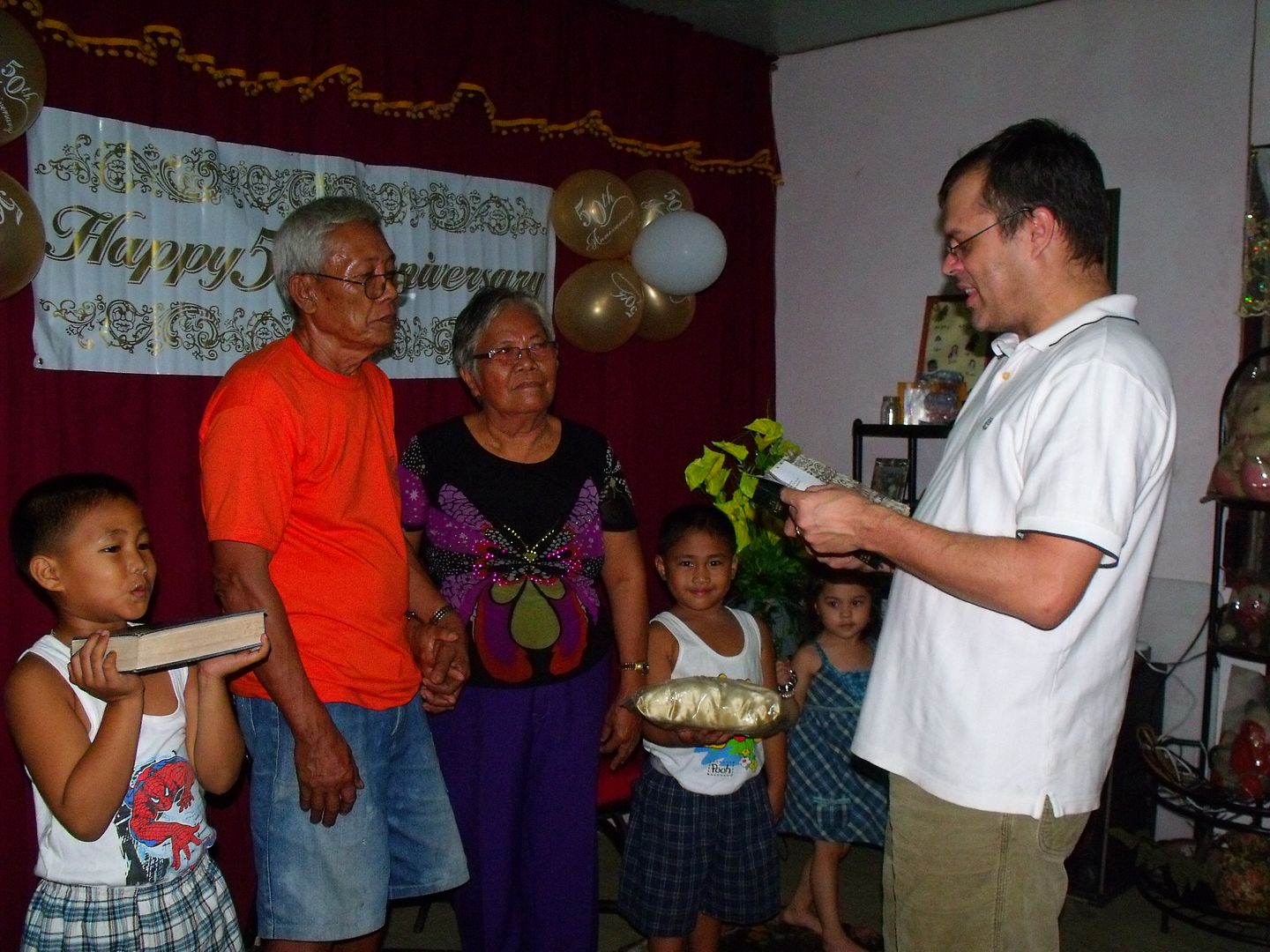 The original plan of my grandparents was to renew their vows in the church, but there's a slight problem....the cost of the priest to officiate the ceremony is too expensive...waaaa...I thought it's FREE...lol! So I volunteered Greg instead.
I might need to check the sync program tonight. This program allows you to replace old files with new ones. Btw, here's my Ma and Pa...they just finished blowing up the balloons....:)