It was 24th of December 2004 when Greg and I got married. Whoaaaaa....that was 5 years ago! Wheeew! Alleluia!....lol! I would like to thank God for the blessings of my family. It was only a few years ago that we thought we would not be able to have a child, but you have blessed us with Akesha and with a happy marriage. All too often, we forget to thank You, Dear Lord, for these treasures. You have protected us and guided us throughout our marriage and I am so grateful to You for Your grace and mercy.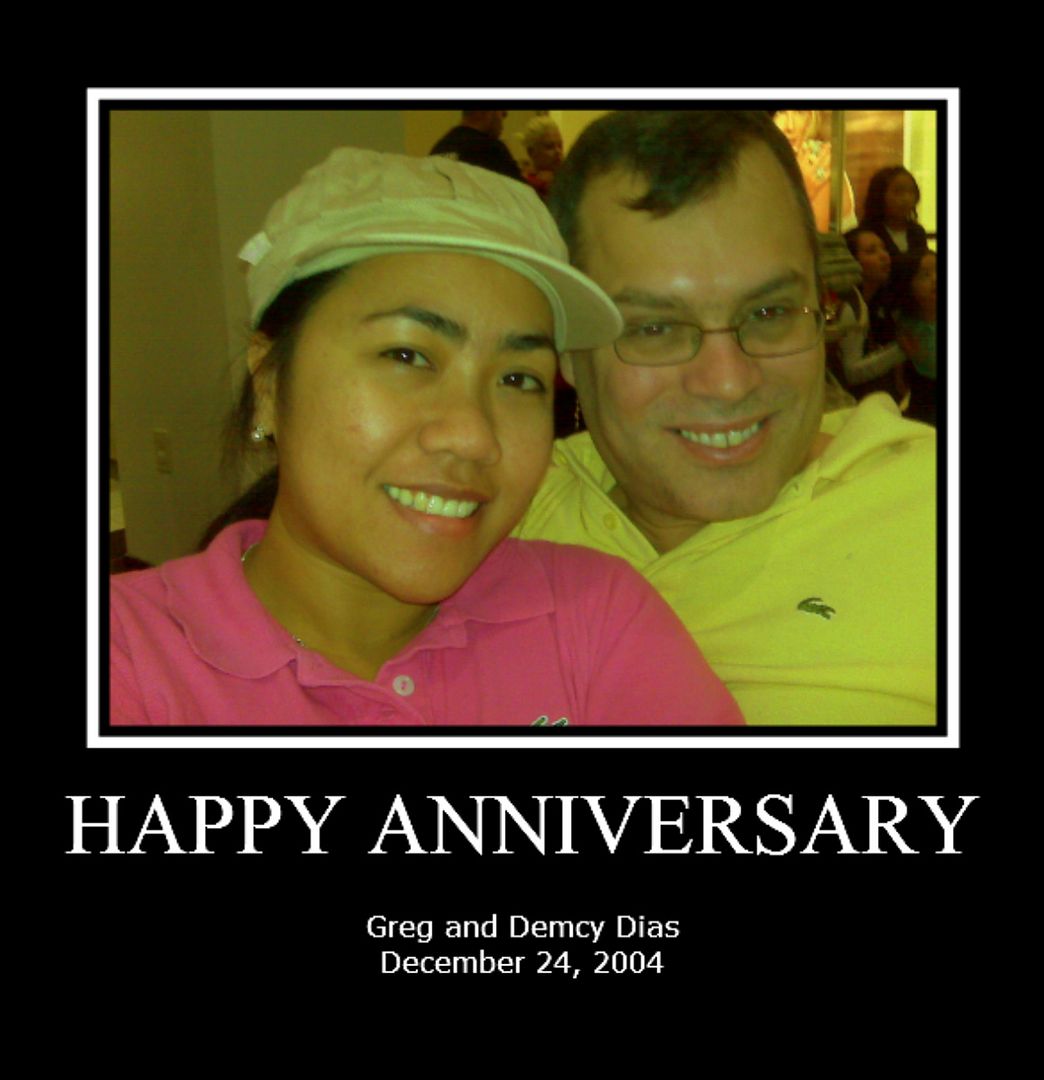 (
this is us now...fat and ugly...lol)
Happy 5th Wedding Anniversary honey! Thank you so much for being there always. You know how much I care for you and Akesha. I will always love you for the rest of my life.
I thought of sharing this e-card from hubby...he sent this from his work this morning. I cried buckets of tears. Thanks hon!
"I just wanted to say how much I love you honey. We have made it 5 years and are still going strong. We have had our ups and downs, but that is what happens in every marriage. I love you so much and I am sure that we will have another successful 5 years.
Happy anniversary Honey....
Love,
Greg (Your Hubby)"